Titillium la Cura

A specimen of Titillium, as a bugiardino specifying the composition, therapeutic and warnings for the use of the drug that is attached.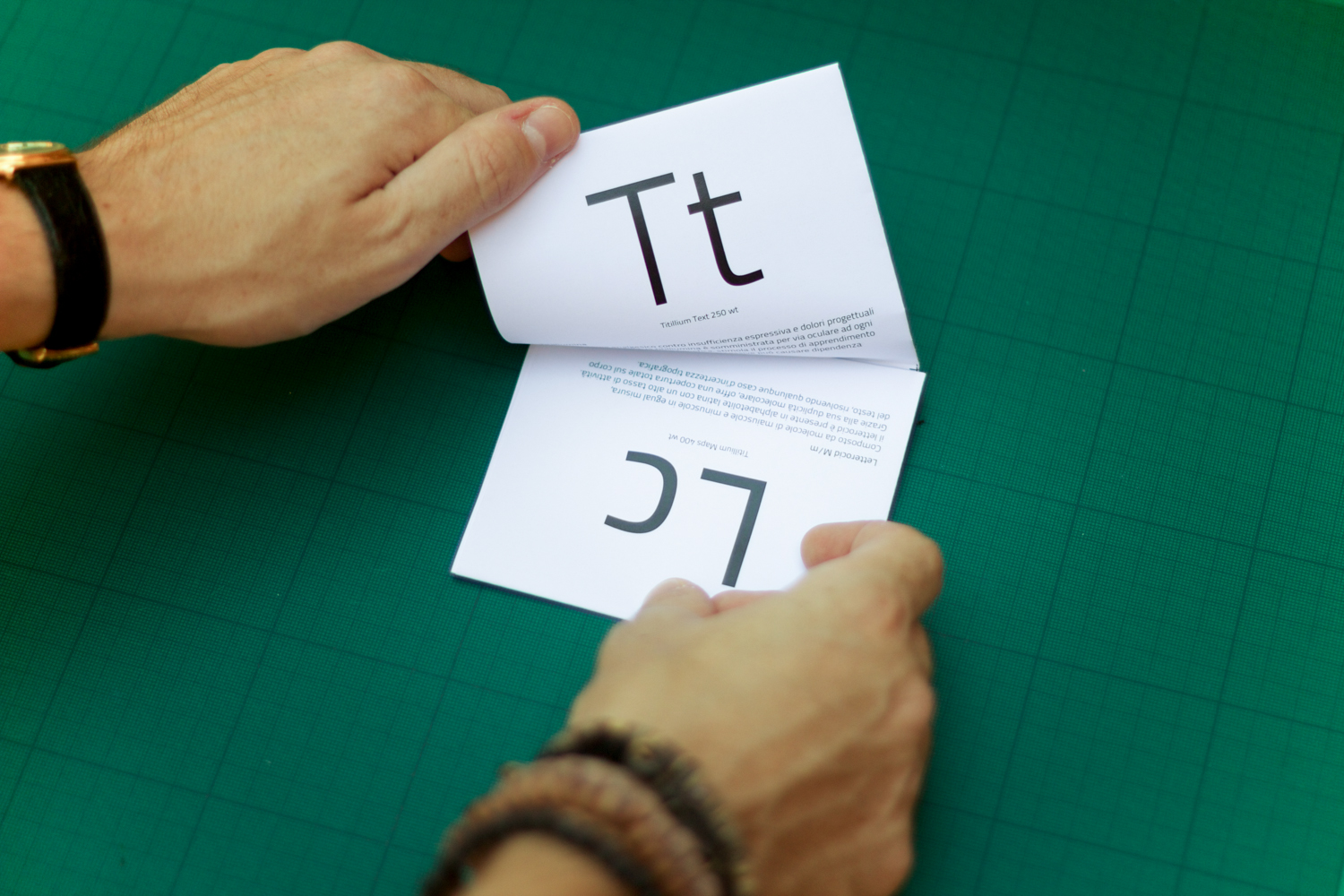 Titillium
500 caratteri a rilascio modificato
Titillium Text: 1 wt, 250 wt, 400 wt, 600 wt, 800 wt, 999 wt.
Titillium Title: Regular.
Titillium Maps: 1 wt, 400 wt, 800 wt, 999 wt.

Composizione: Titillium è di classificazione Sans serif, categoria font contemporanee. Privo di kernings e di altre incoerenze.
Principi attivi: titilliumina.
Eccipienti: alphabetolite, paragraphene, parolitolo, etapuntilene, letterocid M/m.


—


In collaboration
Accademia di Belle Arti di Urbino